Company and Mission
Our Company
Miller Financial Services is an independent, unbiased investment advisory firm created in 1997. We set out to create a firm that embraces the role of a fiduciary which means we always act with your best interest in mind. We believe that investment advisors should embrace this distinction and always do the right thing for the right reasons. We fully disclose all fees and we are required to fully disclose any conflicts of interest we may have in serving our clients. As a fiduciary, we are different from traditional financial advisors who are brokers. It's a distinction we are proud of and that benefits our clients.
Miller Financial Services was founded with the goal of assisting our clients in every aspect of their financial lives. For each of our clients we strive to help create financial stability and security to provide financial independence.

---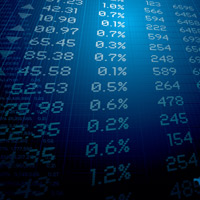 Our company is based on the principle that education and understanding of your current financial situation is vital to successfully make prudent decisions concerning your future financial condition. If you have any questions about your current financial situation or wish to schedule an appointment, send us an email or give us a call at 269-781-5129.
Our Mission
Planning your Financial Success is the hallmark of Miller Financial Services. Every entity we serve is treated as an individual with unique goals and different resources to achieve their financial goals. We strive to provide each client with a comprehensive plan to identify and develop their goals, the methods and opportunities to achieve their goals, and constant, ongoing monitoring to keep our clients on the path to financial success. We believe that understanding you the client is most important; the solutions will then follow. The result: A long-term, caring relationship where our clients achieve all of their financial goals.
Our clients consist of a wide variety of individuals, trusts, and corporations. While most of our clients are in the State of Michigan, our office services clients throughout the United States. Clients choose Miller Financial Services for their independent, unbiased, and comprehensive advice; they stay with us for our service.