Our Team
Our staff consists of experienced professionals with a "hands on" approach to financial guidance. Not only will you find our team members knowledgeable, but you will also discover that our staff truly cares about making your dreams a reality. As your Financial Professionals, we will do everything in our power to keep you focused on where you want to go, advise you on how to get there, and continually remind you of the importance of maintaining a disciplined approach to realizing your dreams.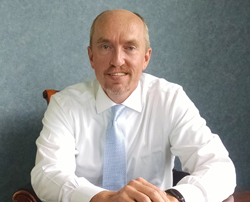 Joe Miller
joe@millerfinancialplanning.com

Joe Miller has been in the financial industry since 1996. A graduate from Kalamazoo College, Mr. Miller holds a Bachelors of Arts Degree in Economics and Business Administration. He first started with New England Financial in the fall of 1996 and served as a registered representative in the Metro Detroit area. He then founded Miller Financial Services in 1997 located in Marshall, Michigan. In 2007, Miller Financial Services became a Registered Investment Advisor (RIA).
---
Austin is a graduate of Northwood University with a BBA in Finance. He prides himself on having a formal education in portfolio management. He has worked in the finance industry since 2011 and enjoys constructing custom portfolios for each client with low cost investments such as individual stocks, individual bonds and occasionally exchange traded funds (ETFs). Austin's favorite part of being an investment advisor is the close relationships he develops with his clients.

---

Mindy is also a graduate of Northwood University with a Bachelors degree in Advertising, Marketing, and Management. Mindy is originally from the Northern Tri Cities area and has moved to the Southwestern part of the state. She joined Miller Financial in 2013 and serves as the office manager where she manages the day to day operations. When Mindy is not working she enjoys spending time with her husband Todd and their three boys.
---
Diane Shank is the retirement plans coordinator for Miller Financial Services. Diane's role is the day to day communications with the retirement plan clients and their participants. A graduate of Indiana University, Bloomington, Diane helps with processing paperwork including loans, enrollments, distributions, and rollovers. Diane came to Miller Financial in 2016 after 18 years at Homer Community Schools.

---

Alex is a graduate from Kalamazoo College and holds a Bachelor of Arts degree in Business. He joined Miller Financial in 2018 and is passionate about designing plans to fit each client's unique situation. Alex is committed to developing long-lasting relationships with his clients and helping them meet their retirement and investment goals. As a former athlete at Kalamazoo College, he enjoys playing golf and staying active in his spare time.
---